I said I wasn't going to do these next. I guess I lied. However, due to the weird lighting casting eat-your-face shadows from above and what I like to call the demilitarized zone (aka the large space between the front tables and the Js), these are not the best quality photos. In fact I've kinda given up on trying to do much with them. I finally just went black & white because in order to deal with the shadows, the color goes wonky and I frankly do not have the patience to adjust the colors. Especially when the quality is so low - I don't really think the colors can be saved. The first part of these have some color items in them. Followed by a lot of black and white.
I did catch Jared and Jensen talking about Jensen's epic, slow-mo fall as braveheart in LARP and the Real Girl. I'll separate those out into one post. I posted some photos earlier from the lunch. I believe 99% of the ones I'm posting now have not been posted before.
Please read these easy
Terms of Use
for all my fandom-based photos.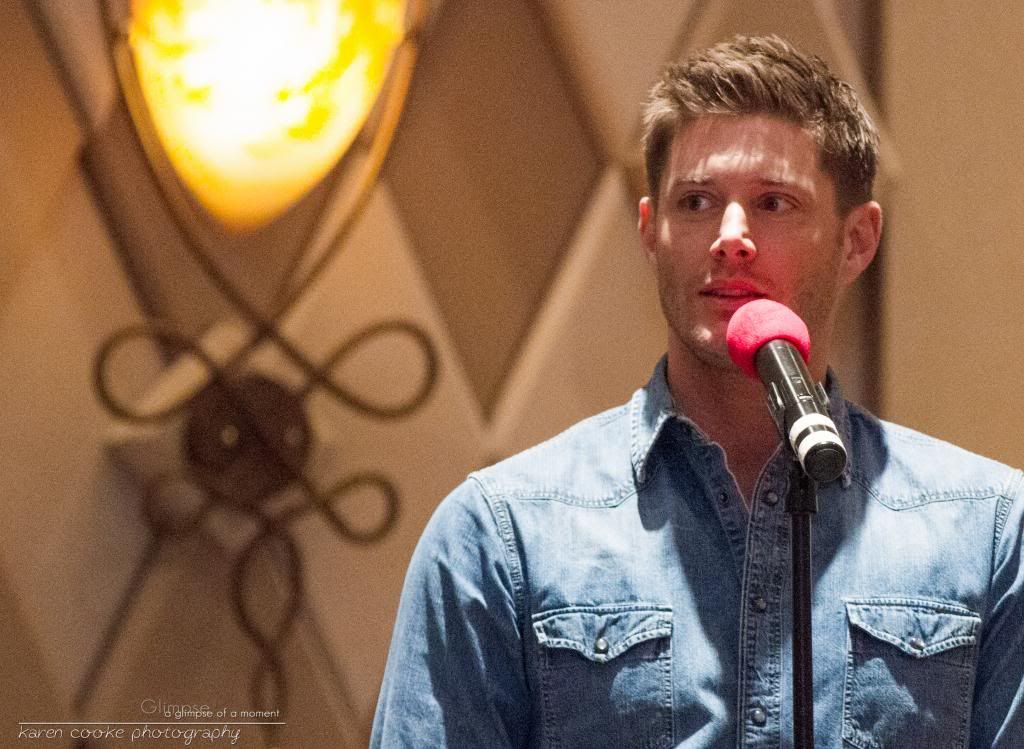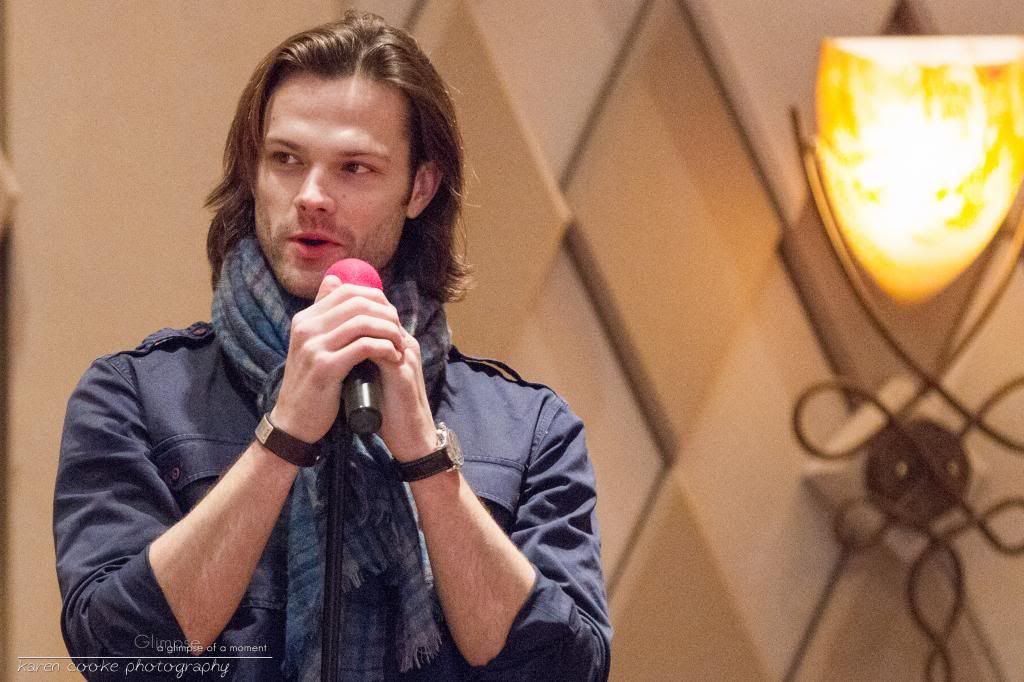 .♢.
( more photos under here... )
╚══════.♢.═╝