Tired. Day was fantastic. Karaoke was wonderful. Need to clear out all my camera cards before tomorrow morning. Need to go to bed. Here are a few very random photos from today. Unedited.
above :: Elastic Waste Band (aka Loudin Swain) opening the show today.
above :: Matt demonstrating a clapping pushup (which he clowned up because he has an injured shoulder and couldn't do the real thing.)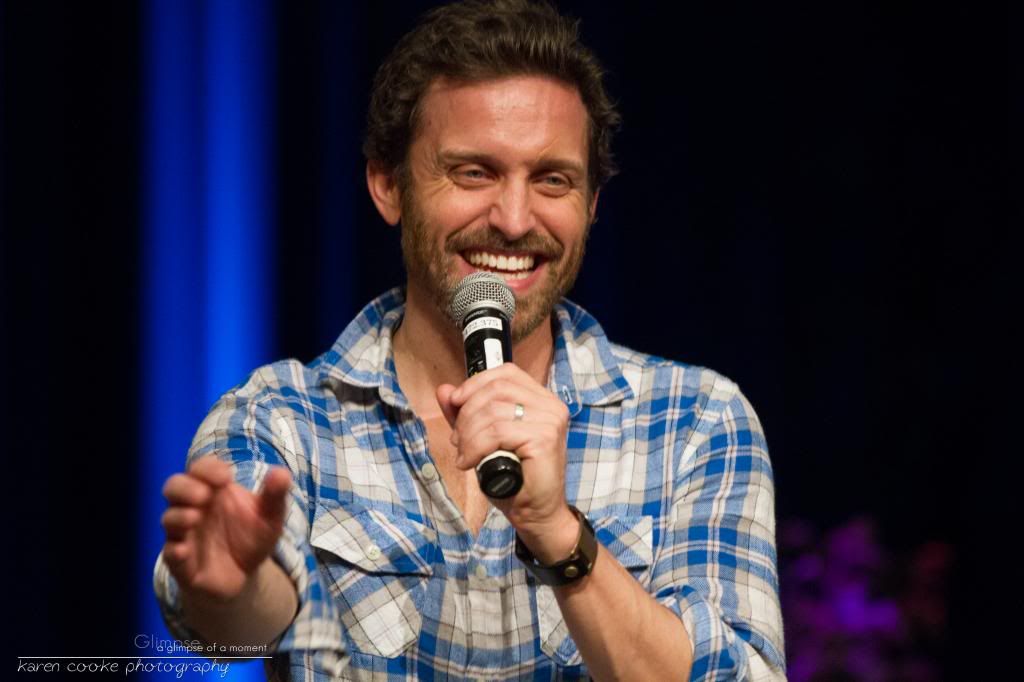 above :: Rob
above :: Matt and Rob's panel.
above :: Chad and Gabe's panel with Chad using a spirit radio (or something like that) to see if any spirits were nearby. They got something and Gabe freaked out a bit.
above :: our MC, Saxxon Cuddles
above :: and our MC, Richard with the Elastic Waste Band
.
Night all.
:)
.